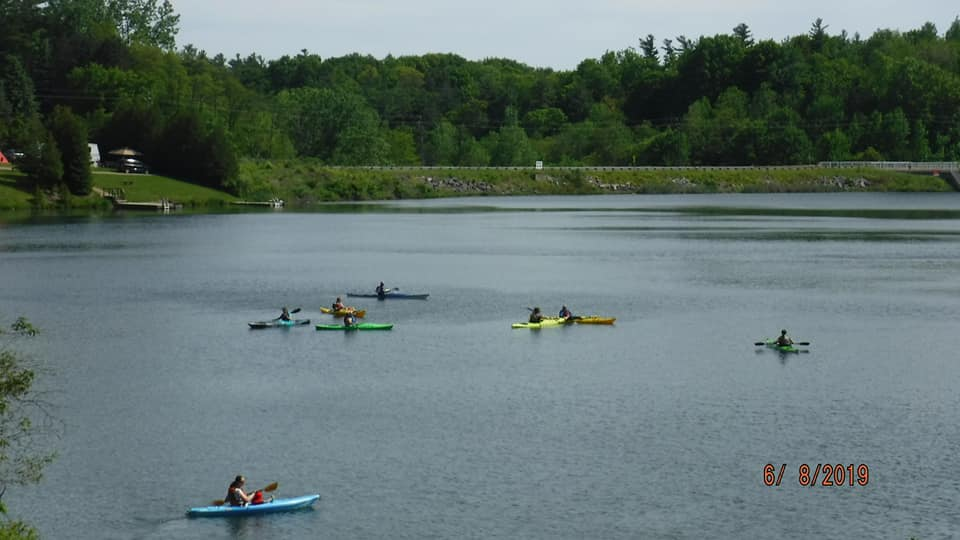 Kayaking Foundations Clinic #1
This is the clinic that creates the base for your kayaking skills. The Foundations Clinic is for beginners who would like to learn the parts of their kayak and paddle strokes. This course is for those who want to learn how to do the basic wet exit. Learn to get in and out of your kayak fast with ease. We can help you learn those skills. The Foundations Clinic is also a course where you can learn basic strokes and learn how to easily maneuver a kayak. This is a 4 hour Clinic.
Don't have a kayak? No problem the kayak rental is included with the clinic. If you want, bring your own kayak!
Kayaks and all safety gear are provided for the class. The clinics start at 9 a.m. in the beach area of Deer Creek Conservation Area and will finish about 1 p.m.
There is a day pass charge of $15.00 at the gate. From the gate house drive straight ahead the road turns to the left to the beach parking. If weather and schedules allow you may be able to kayak around the lake after the clinic is over.
What to bring:
Hat you can lose to the lake
Strap for glasses/sunglasses
Bathing suit
Fast drying top or other synthetic fibre – Never cotton of any percent.
Water shoes/ sandals with heel straps
Nose plug or full facemask.
Waterproof sunblock
1L of water
Towel
Change of clothes
Neoprene wet suit if available/desired. Just in case – the water could be cold. Lite snack/treat ie. jujubes, jelly beans, GORP. Remember to always dress for the water and not the weather.
If you have any questions please contact us.